Wafaa rarely left the house and was sometimes even reluctant to go to school. The 14-year-old felt that her disability was a heavy burden for her and her mother, Abeer, to carry.
Concerned about her behavior, Abeer suggested that Wafaa join the Champions of Change program, operating through UNFPA's partnership with Plan International. The program seeks to combat gender inequalities and harmful practices through empowering girls and engaging boys.
Through the Champions of Change program, Wafaa learned about harmful practices such as Female Genital Mutilation (FGM) and child marriage – information she does not hesitate to share among her friends and community.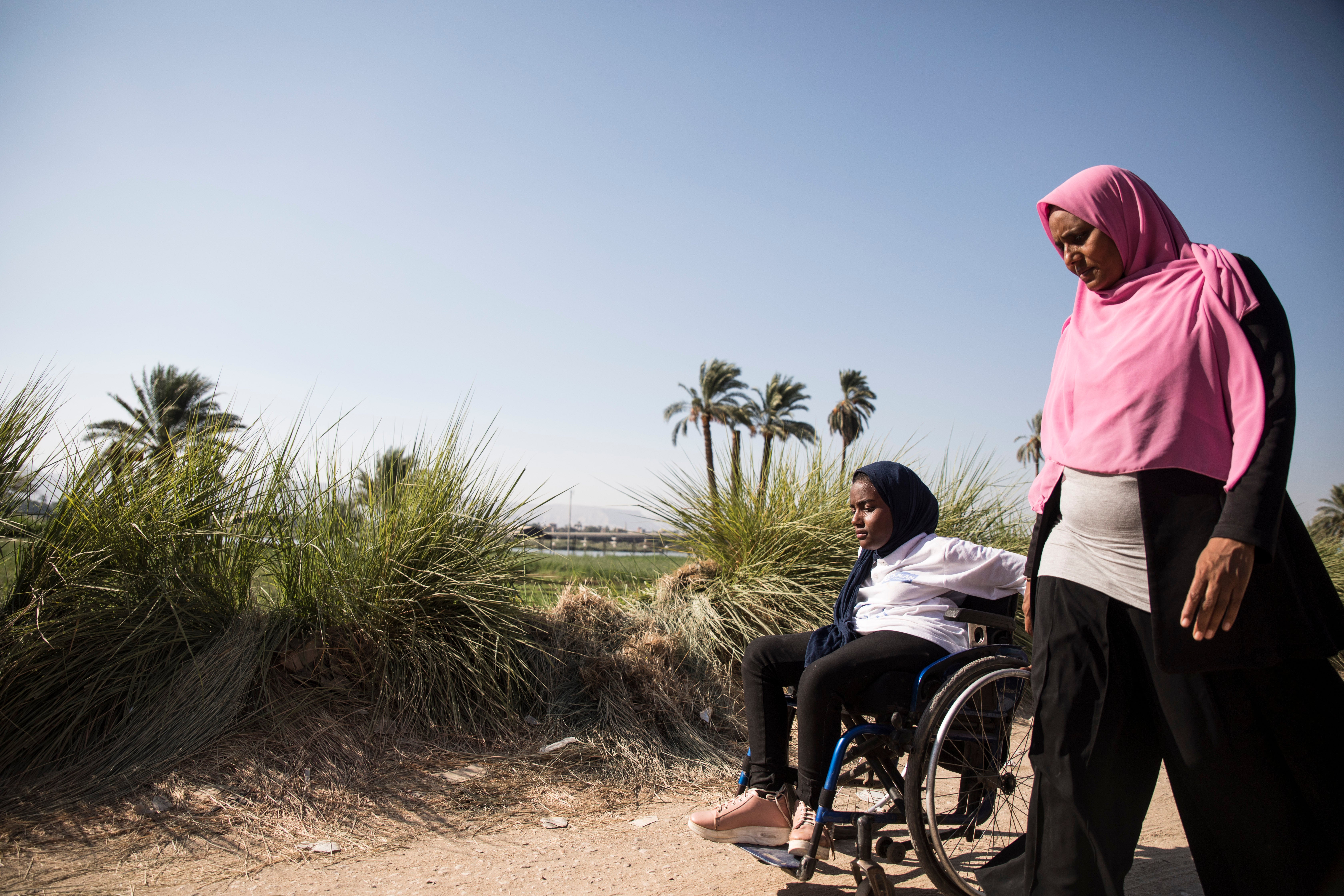 The program empowers girls and young women to take leading roles and make positive changes in their communities.
She insists that she would stand up to her own mother should she marry her or her sister off at an early age.
A year later, not only did Wafaa become bold and confident, she overcame the barriers and challenges that she previously faced.
Wafaa is now constantly telling her mother about her dreams and inspirations, how she wants to continue her education and become an architect.
Abeer says Wafaa takes care of herself and refuses to depend on anyone else. Not only does she go to school, she participates in the school broadcast.
"You see how you came back to life?" Abeer asks her daughter.