UNFPA Arab States Regional Office (ASRO) has partnered with Special Olympics Middle East/North Africa (MENA) to empower the youth in the region to lead to include and integrate people of all abilities into the communities, equally.
Through the partnership of both regional offices, in collaboration with Special Olympics Egypt and UNFPA Egypt, we share the importance of equality in healthcare with the youth via Y-Peer podcasts.
In the first episode of our podcast, we celebrate the International Day of Persons with Disabilities 2020. Hosted by the talented Y-Peer Podcast host, Mohammed El-Kholy, the podcast guest Leila El Shenawy, Health Programs Manager at Special Olympics MENA, will shed light on the important work of Special Olympics Middle East/North Africa that is building healthy communities.
Tune into the podcast and let us know if you found it informative too!
On this podcast:
Leila El Shenawy
When Leila's brother Omar El Shenawy began his journey with Special Olympics Egypt as an Equestrian Athlete and Swimmer with intellectual disabilities in 2009, Leila El Shenawy b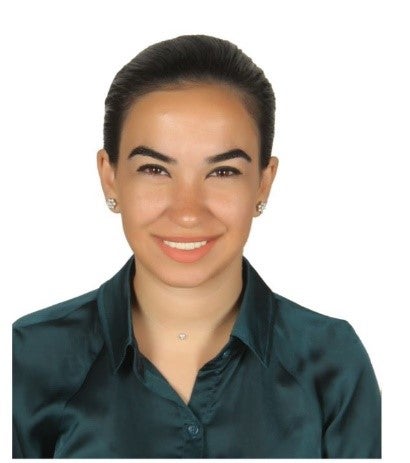 egan to learn about the Special Olympics. In 2010, Leila completed her bachelor's degree in Business Administration from the British University in Egypt. From 2011-2016, Leila enjoyed her career in the Human Resources field until finally, driven by passion, in October 2016, Leila officially joined the Special Olympics Middle East/North Africa (MENA) office as the Health Programs Manager. 
Leila has played an integral role in the growth of healthy local communities in MENA over the years. Through her work with the Special Olympics regional office, Leila activated the Healthy Communities program and oversees Healthy Athletes' screenings, healthcare professionals' training, fitness programs, Special Olympics Family Health Forums, Health Messengers' training, youth health programs, and up to 8 different Health disciplines. She has also worked relentlessly to ensure that the athletes and the Special Olympics community understand the valuable connection between health and sports activities. Leila has directed the Healthy Athletes Program to become an integral part of all Regional Games and the Special Olympics World Games in 2019. At the first Pan-African Games, Leila led the conceptualization, planning, and delivery of the Healthy Athletes' screenings at the Cairo International Stadium, achieving up to 1,845 screenings in only five days.
With Leila's hard work and determination, Special Olympics Middle East/North Africa observed a significant scale-up in the number of trained health volunteers, Clinical Directors, and Health Professionals who add infinite value to the Special Olympics movement. Leila aims to make that the local communities embrace healthy practices and provide only the highest quality of healthcare to all Special Olympics athletes. Leila also loves to travel, habitually plays squash, is an avid photographer, and keeps up with the latest fitness trends.
https://www.linkedin.com/in/leila-el-shenawy-8379ba56/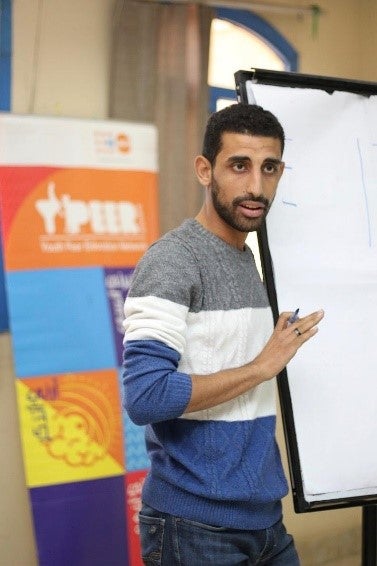 Mohammed El-Kholy
International Coordinator in Charge of Y-PEER international network, Women Deliver Young leader, Health Program Manager at Al-Shehab Foundation for Comprehensive Development and Presenter of the PEERCAST program, which has been recognized as one of the most influential and successful programs to fight Covid-19 globally by the United Nations. Moreover, as a professional in community development with proven successes in youth and humanitarian development, he was a former field coordinator for humanitarian settings at the United Nations Population Fund in Egypt. 
About Special Olympics:
Founded in 1968, Special Olympics is a global movement to end discrimination against people with intellectual disabilities. We foster acceptance of all people through the power of sport and programming in education, health and leadership. With more than six million athletes and Special Olympics Unified Sports® partners in over 190 countries and territories and more than one million coaches and volunteers, Special Olympics delivers more than 30 Olympic-type sports and over 100,000 games and competitions every year.
About Special Olympics Middle East/North Africa:
Special Olympics Middle/East North Africa is one of the eight regional offices of Special Olympics International. Since 1999, Special Olympics MENA has been a pioneer in leading the way to integrate athletes with intellectual disabilities in the community through inclusion and the power of sports. The region includes 22 Special Olympics programs that provide year-round sports, training, competition, health, education, STEM, and various powerful non-sports programs to people with and without intellectual disabilities to unify the community.