UNFPA and the National Council for Women (NCW) concluded a three-day educational program targeting nurses and medical service providers working at the Safe Women Clinics around Egypt on September 6.
 A total of 22 nurses were enrolled in this program representing all 8 Safe Women Clinics operating in University Hospitals, along with two clinics scheduled for launch later this year in Al-Azhar's Faculty of Medicine (Women) and Suez University. 
Safe Women's Clinics offer comprehensive services for women subjected to violence and are operating in Qasr al-Ainy, Mansoura, Ain Shams, Assiut, Benha, Beni Suef, Minya and 6th of October university hospitals.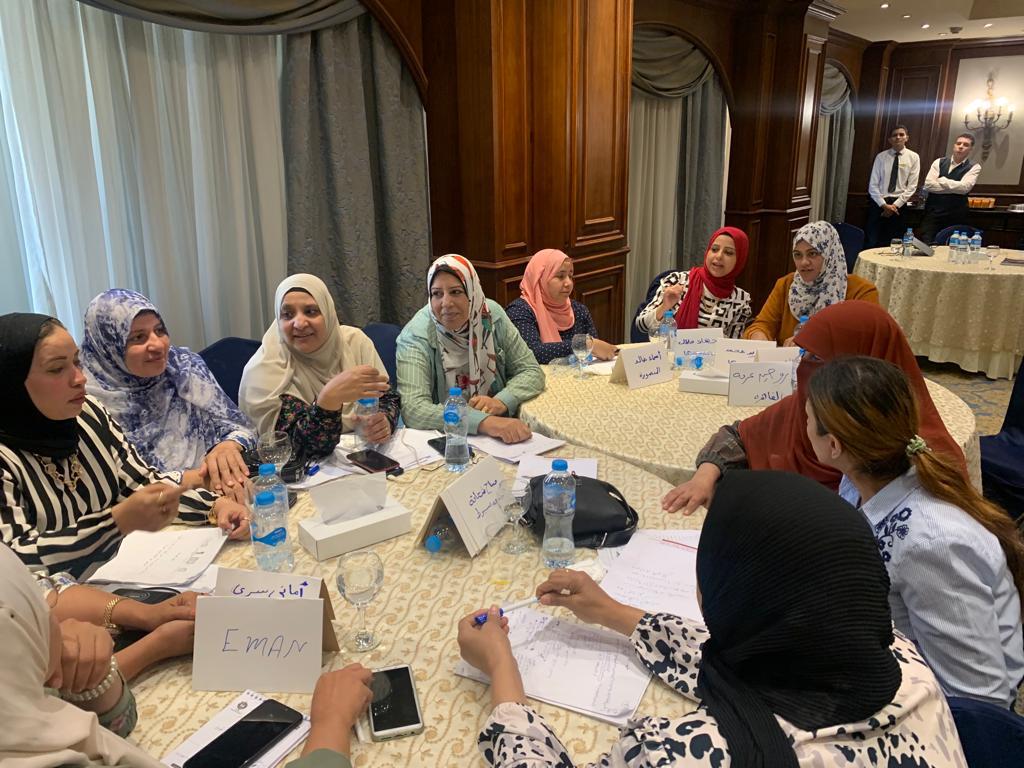 This program focuses on enhancing participants' knowledge on reproductive health, the health implications of violence against women, as well as enhancing their capacities to respond to incidents of violence as immediate entry points.
Dr. Bahaa Shawkat and Dr. Amal Philip, medical experts, lead the first day of training with an overview on recent national data on women's empowerment, practical sessions on communications and group counseling for victims of violence, eventually allowing representative of each clinic to present their priorities for the year.
The following two days were dedicated to group counseling techniques and good practices when dealing with incidents of violence against women, with a focus on harmful practices including Female Genital Mutilation (FGM) and child marriage and domestic violence. The sessions provided participants with better understanding of the national referral pathway, first line support and the role of Safe Women Clinics.
The national referral pathway was officially endorsed by the National Council for Women and partner line ministries in December 2019, concluding the pilot joint program titled "Essential Services Package" in Egypt, led by UNFPA jointly with UNDP, UN Women and UNODC. It is a multi-sectoral referral mechanism in Egypt institutionalizing the coordinated efforts in the medical, justice and policing and social services to ensure enhanced quality services for women and girls subjected to violence.  
This training is part of the joint efforts by UNFPA and the National Council for Women to enhance quality of specialized services for victims of violence as per the international and national Essential Service Package guidelines. This program is funded through KOICA and the Royal Norwegian Embassy.