UNFPA celebrated the graduation of 500 persons with disabilities together with Helm and Drosos foundations and the Ministry of Social Solidarity, on March 26, after they completed a training program on work essentials, which included a reproductive health course developed by UNFPA.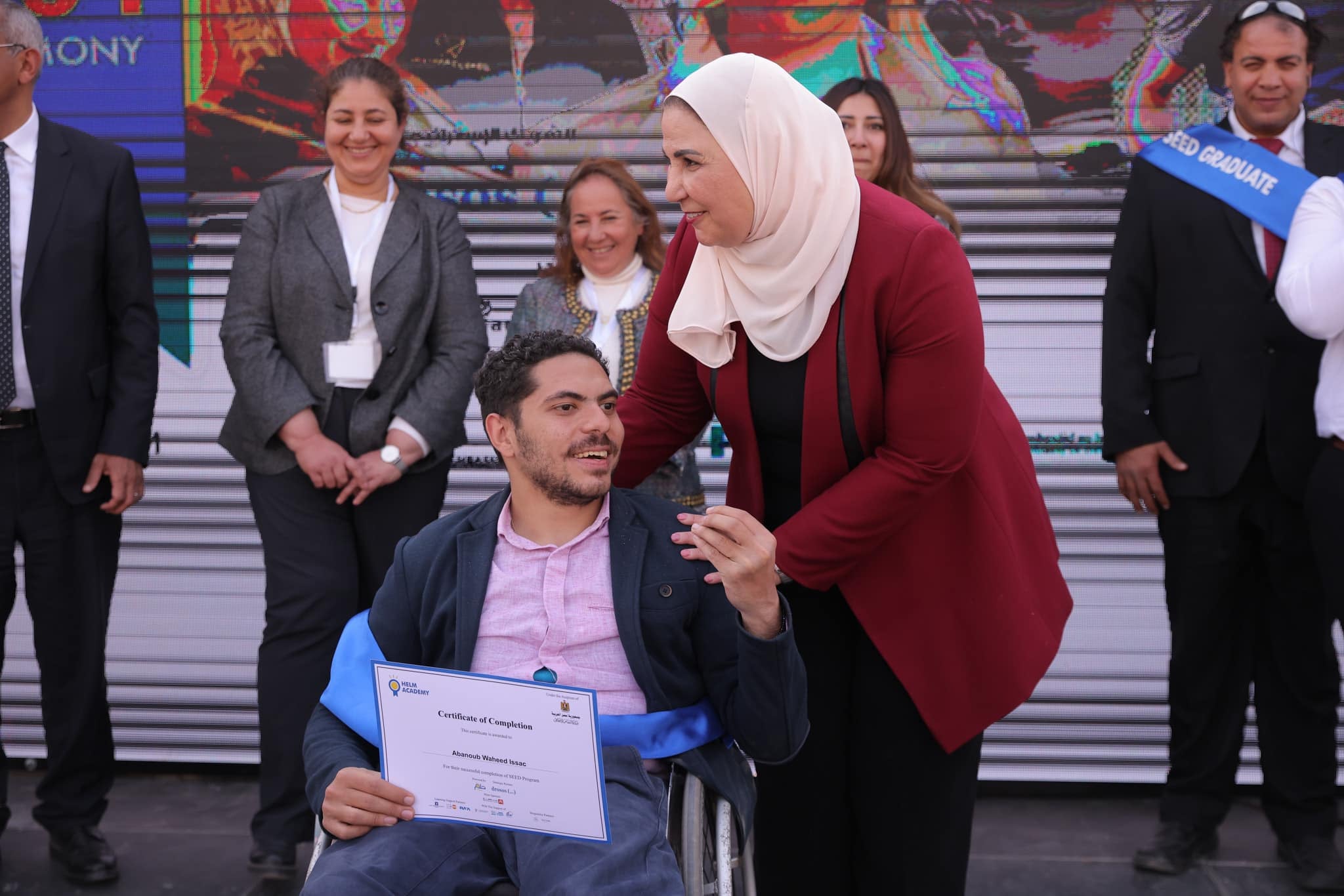 This comes under UNFPA's partnership with Helm organization to enhance the reproductive health knowledge of young people with disabilities, under Helm's SEED initiative which aims to connect people with disabilities with potential employers and to improve labor market inclusion overall. 
Minister of Social Solidarity Dr. Nevine al-Kabbaj and UNFPA Representative in Egypt Frederika Meijer attended the graduation ceremony.
In her opening speech, Meijer highlighted UNFPA's continuous efforts to integrate persons with disabilities in its programs in order to reach the most left behind.
"UNFPA strives to improve persons with disabilities' access to reproductive health information and services in order to make informed choices about their health in line with our mandate to leave no one behind."
The course content was developed to include 8 topics; sexual and reproductive health, childhood, adolescence, premarital counseling, safe motherhood, family planning, gender-based violence and harmful practices. Measures were taken to ensure the accessibility of the virtual course.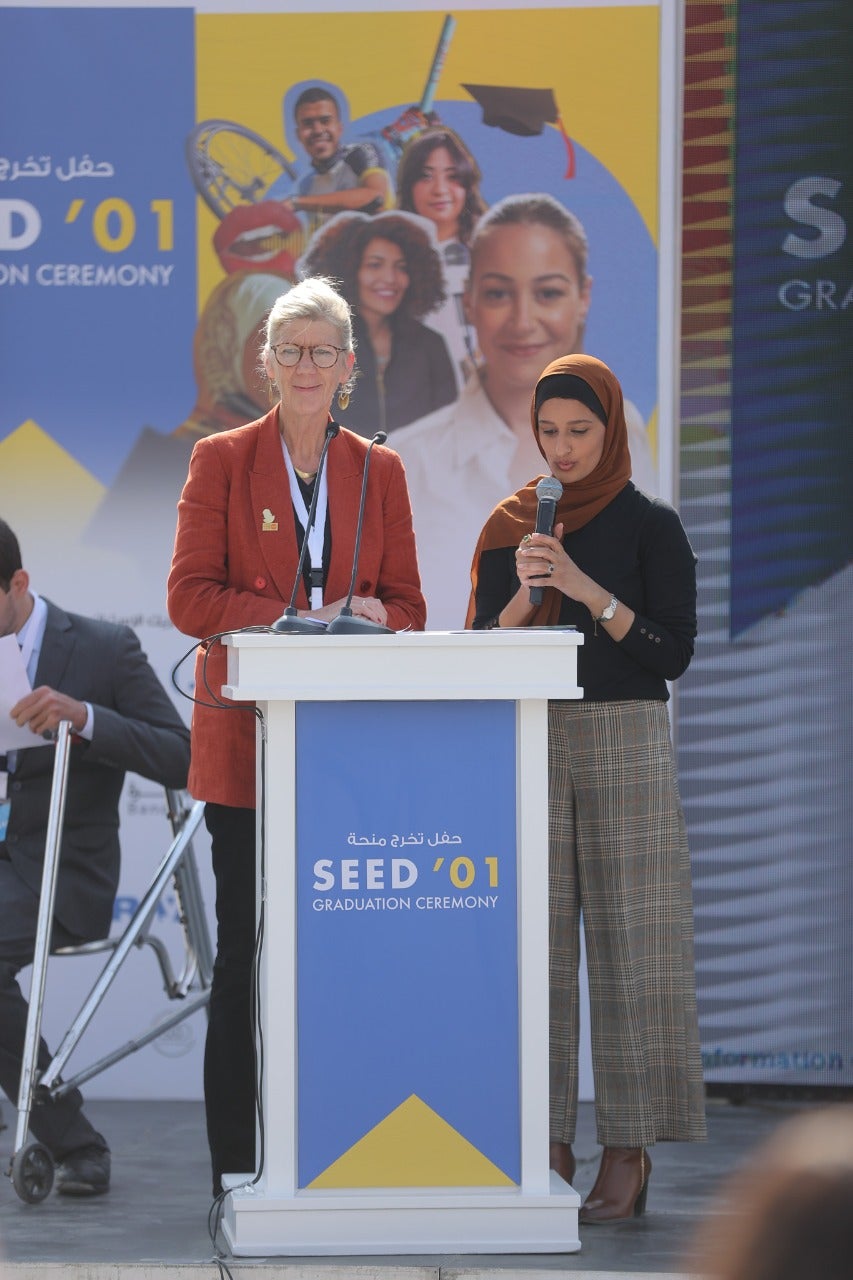 Twenty-four year old Abdel Rahman Abdel Fattah, one of the graduates, explained that he benefitted from the course, since this kind of reproductive health information is not commonly available.
"People usually don't want to talk about these topics because they are taboo, but we can make our own choices if we have the information," he said.
He said the information offered in the course was packaged in a simple way, and tailored to persons with disabilities.
"It tackled the problems we face as persons with disabilities," he said.
UNFPA works to empower young people with disabilities to make decisions about their health, education, employment, and overall lives. Yet young people with disabilities may often by excluded from education and health services, and may face discrimination. 
Women and girls with disabilities are especially more likely than other women to experience gender-based violence in the private and public spheres. A recent study by the National Council for Women (NCW), in partnership with UNFPA, the Central Agency for Public Mobilization and Statistics (CAPMAS), UN Women and UNDP, revealed that 48 percent of women surveyed were subjected to physical, psychological, sexual or disability-based violence.
Helm is an organization promoting social inclusion in employment and accessibility for persons with disabilities in Egypt.