UNFPA participated at the Climate Change Conference of Youth (COY17), held on November 2-4, ahead of the United Nations Climate Change Conference (COP27) in Sharm El-Sheikh, Egypt.
COY17 is an annual event under the banner of YOUNGO – the Official Youth Constituency of the United Nations Framework Convention on Climate Change (UNFCCC), featuring over 1000 young people attending 68 workshops, panel discussions and side events held over three days, to prepare young people for their participation at COP.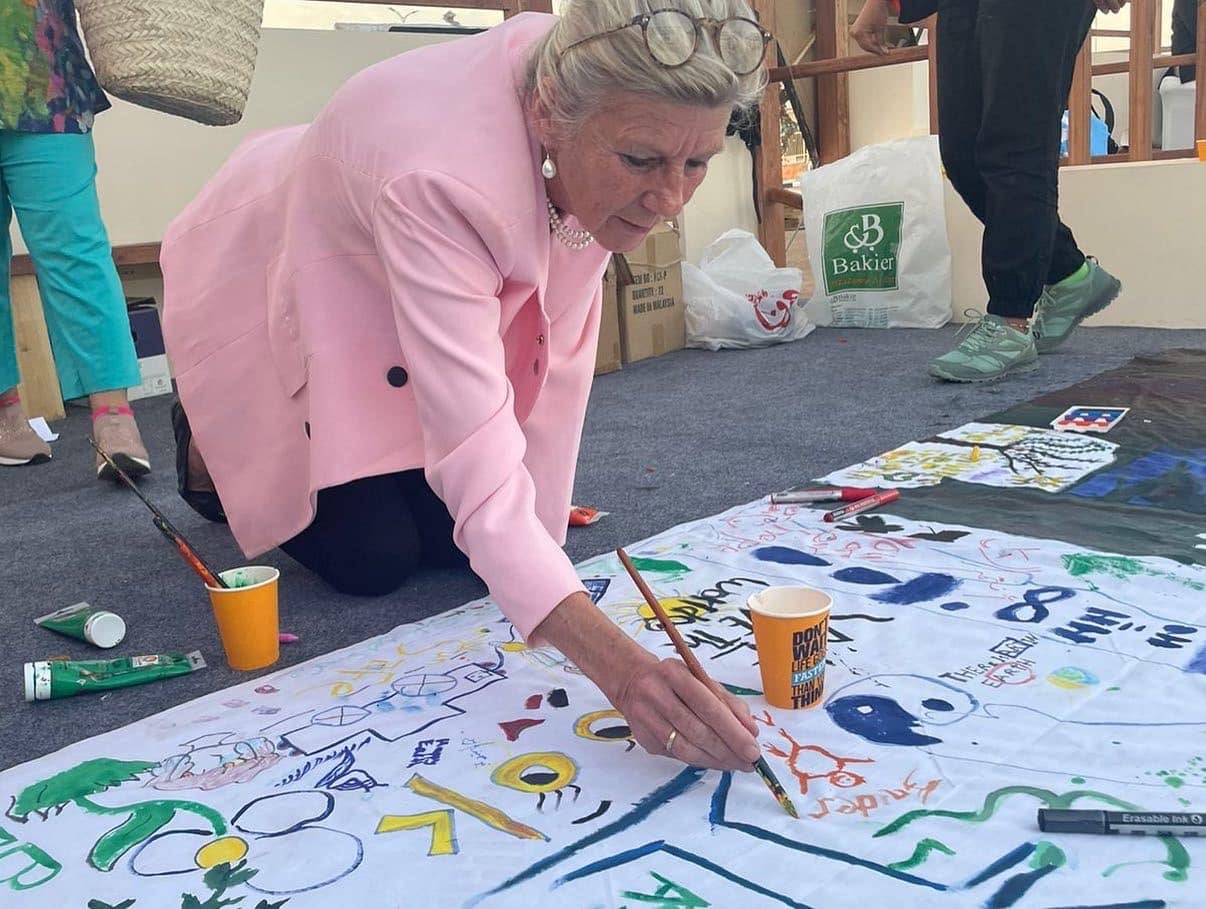 Its 17th edition was organized and led by five Egyptian youth organizations namely: Act—Sustainable, El Emam Foundation, Enviro-X, Youthink Green Egypt, and Youth Loves Egypt, with the support of the Egyptian Ministry of Youth and Sports and endorsed by the COP President Designate.
UNFPA lead three sessions titled; the Impact of Climate Change on Gender Based Violence and Reproductive Health of Women and Girls, Youth Engagement, Gender, and Climate Change and Youth Engagement in the Nationally Determined Contributions (NDCs); An Exercise of Knowledge Sharing.
The first session introduced the link between UNFPA's work to climate change and how it disproportionately affects women, girls and young people.
The second session allowed participants to identify and discuss approaches to strengthen reproductive health advocacy efforts to influence climate policy, processes, and action. Participants developed a collective strategy to advocate for SRHR at COP27.
The third session, held jointly with UNICEF, aimed to build the capacity of young people on understanding the NDCs, their importance, how to engage in the national process of developing them as well as experience sharing from youths who have led this process on the ground in their various countries with UN partners.
"We at UNFPA advocate for climate action plans that includes investment in the health, education and empowerment of women and girls, as this will go a long way towards strengthening the ability of individuals and communities to adapt to the changing climate," UNFPA Representative in Egypt Frederika Meijer, said.
"Women and girls are already disproportionately impacted by climate change and will continue to be left behind if we don't take care of their needs in our response to climate-related emergencies, and broader climate adaptation challenges," she added.
The COY17 culminated with a Global Youth Statement, which is a policy document with young people's input to world leaders on the steps they believe should be taken to advance climate action. It was presented to the Egypt COP Presidency on the final day of COY17.