UNFPA, in partnership with the Ministry of Education and Technical Education, held two workshops for teachers and students to integrate population issues into extracurricular activities using theatre and sports, with the support of the Royal Norwegian Embassy and in collaboration with Gozour.
The first workshop, which was the first of its kind, was held in Luxor and targeted teachers and students from 10 public schools in Qena and 20 schools in Assiut. The training oriented teachers and students with interactive theatre techniques that tackle population issues in order for them to implement in their respective schools.
The second workshop built the capacity of teachers and students on sports for development techniques so they can organize sports events in their schools.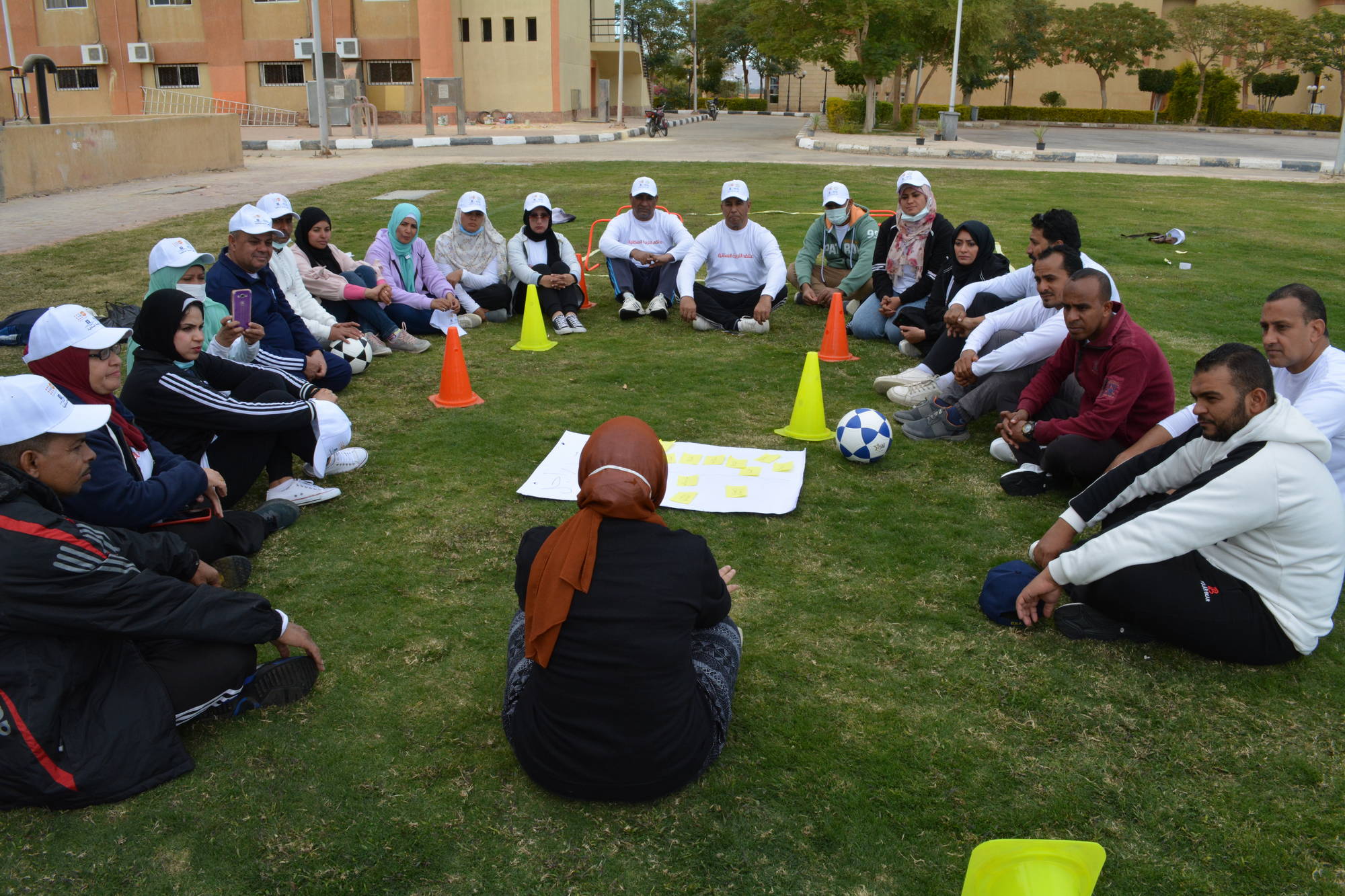 Following the training, the students and teachers produced four scripts and held four performances tackling family planning and gender-based violence.
"I learned about interactive theatre but most importantly I learned about the population challenges that we are facing," 12-year-old Shaimaa says, "Now I can relay what I learned when I go back home. We can change traditions like child marriage which poses a real challenge in our community."
UNFPA employs edutainment tools, which include music and interactive theater, to raise awareness on population issues such as gender-based violence, family planning, and harmful practices against girls.