UNFPA provided the Sanad Safe Space for Women and Girls with two post-rape kits or Post-Exposure Prophylaxis (PEP) kits, complemented by a training for the Safe Space personnel, to enhance the quality of comprehensive services offered to women and girls exposed to violence on May 19.  
The kits allow at least 60 women to access immediate medical assistance after exposure to assault such as emergency contraception, antibiotics and treatment for STDs.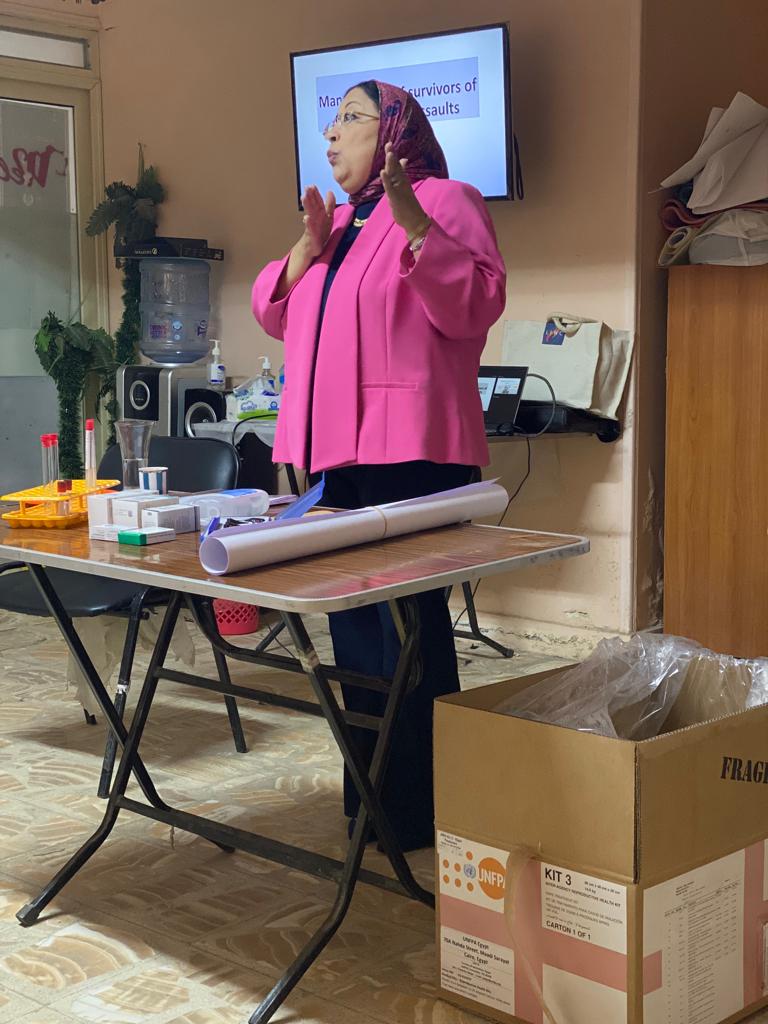 The training was delivered by Dr. Dina Shoukry, Head of the Forensics Department at Cairo University, and brought together the Safe Space Manager, Etijah Program Coordinator, Safe Spaces doctors and psychiatrists, and offered an opportunity to better understand the forensic evidence needed in such incidents. The training also oriented them with the role of forensics in addressing gender-based violence incidents and the referral pathway for protection, prevention and care among the legal, social and medical sectors.
The workshop also included a practical training on utilizing the medical supplies in the PEP kits, their storage and reporting framework.
The kits are provided through UNFPA's procurement process to entities and organizations addressing violence against women.
These efforts are supported by the Embassy of Norway and the Embassy of Switzerland in Egypt.
The Safe Spaces are operated by the Ministry of Youth and Sports (MoYS) with Etijah, supported by UNFPA. They are designed for women and girls from refugee and host communities, where they can access gender-based violence response services – including psychosocial, legal, and medical – as well as reproductive health services, and can also socialize and re-build their social networks, receive social support, acquire different skills.