The National Council for Women's (NCW) Anti-Violence against Women unit and UNFPA organized a training workshop for doctors on the national adapted guidelines on the management of health complications from Female Genital Mutilation (FGM) on July 21-23.
The workshop brought together doctors from the Safe Women's Clinics in Ain Shams, Minya, Beni Suef and 6th of October.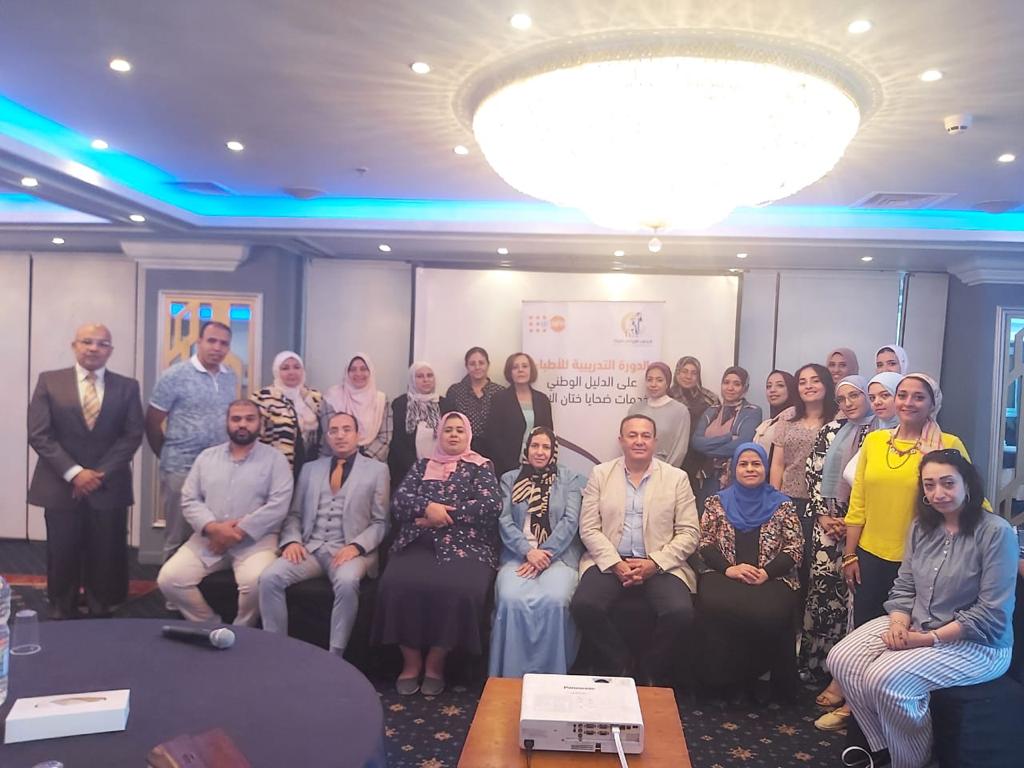 The clinics, launched in December 2020, offer comprehensive services for women subjected to violence, including medical services, as well as multi-sectoral referral to legal and social services in coordination with NCW.
Mona al-Ghazaly, coordinator of the Anti-Violence against Women Unit, highlighted the importance of offering health, legal and social services for women and girls subjected to violence by trained doctors, adding that the medical sector plays an important role in dispelling misconceptions around harmful practices.
On her part, Dr. Amal Philip, the Health Advisor at the Anti-Violence against Women Unit, underlined the importance of the training in helping women affected by FGM and raising the awareness of doctors in order to handle such cases and offer the needed psychological and health support.
The training was lead by Dr. Nasser Al-Khouli, a professor of obstetrics and gynecology, who pointed out that about 200 million women and girls around the world were subjected to FGM, and that the economic cost of circumcision worldwide is 1.4 billion dollars annually.
The workshop also tackled the different types of FGM and its root causes, along with the penalties imposed by law against this crime.