The Anti-Violence against Women Coordination Unit at the National Council for Women (NCW), in partnership with UNFPA, organized a training session on March 5 on the principles of forensic medicine and clinical management for women subjected to sexual violence.
The session targeted doctors and nurses from the Safe Women clinics from Cairo, Ain Shams, Mansoura, Assiut, Benha, Minya, Beni Suef and 6th of October Universities, representing departments of Forensic Medicine, Psychiatry, Gynecology and Obstetrics and Ophthalmology.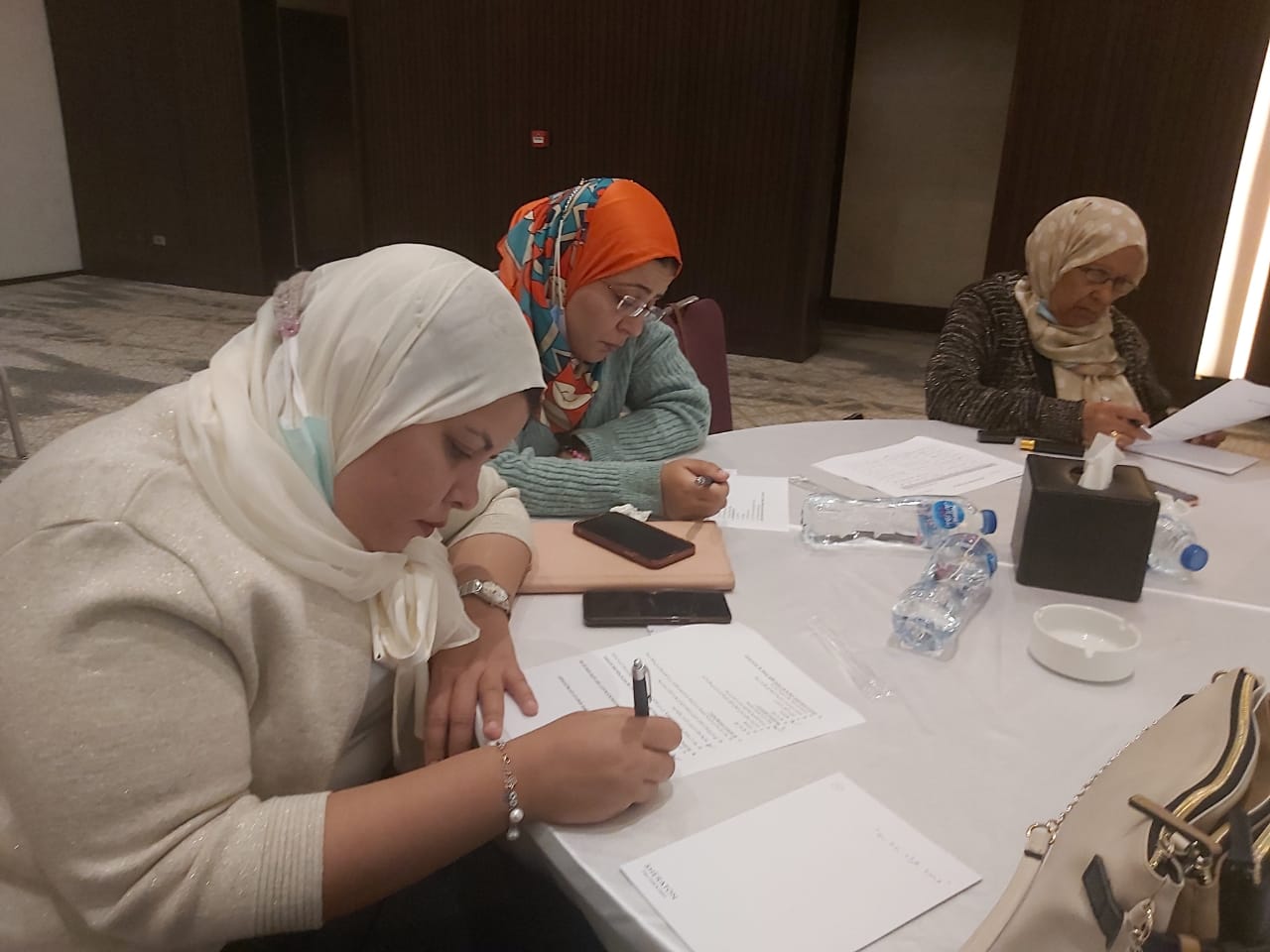 The session was delivered by Dr. Dina Shoukry, Professor of Forensic Medicine at Cairo University and Head of the Forensic Medicine Department at the Faculty of Medicine in the Armed Forces. She also acts as a member of the Scientific Research Committee of the National Council for Women and a technical advisor for the Safe Women Clinic in Cairo University. 
Dr. Amal Philip, the Health and Social Services Advisor at the Anti-Violence against Women Coordination Unit, offered an overview on the scope of work of the Coordination Unit at NCW and the comprehensive medical and psychological services offered including referral of women and girls exposed to violence to legal and social services.
Dr. Shoukry's presentation addressed the types of violence that women are subjected to and how to identify victims without jeopardizing their identity and safety. She presented the case management steps and needed skills for dealing with sexual violence survivors. She also highlighted the types of medical reports and forensic medical aspects needed including documentation and reporting of crimes and possible injuries.
Since late 2020, the National Council for Women and UNFPA inaugurated eight Safe Women clinics across eight university hospitals, offering comprehensive services for women subjected to violence.