Young people are drivers of change in their communities, one of the EU Support to Egypt's National Population Strategy's main pillars is engaging young people and people in reproductive age.
UNFPA, together with the EU have been keen on mobilizing young people through sports activities, to achieve the goals of the project. The EU-funded proje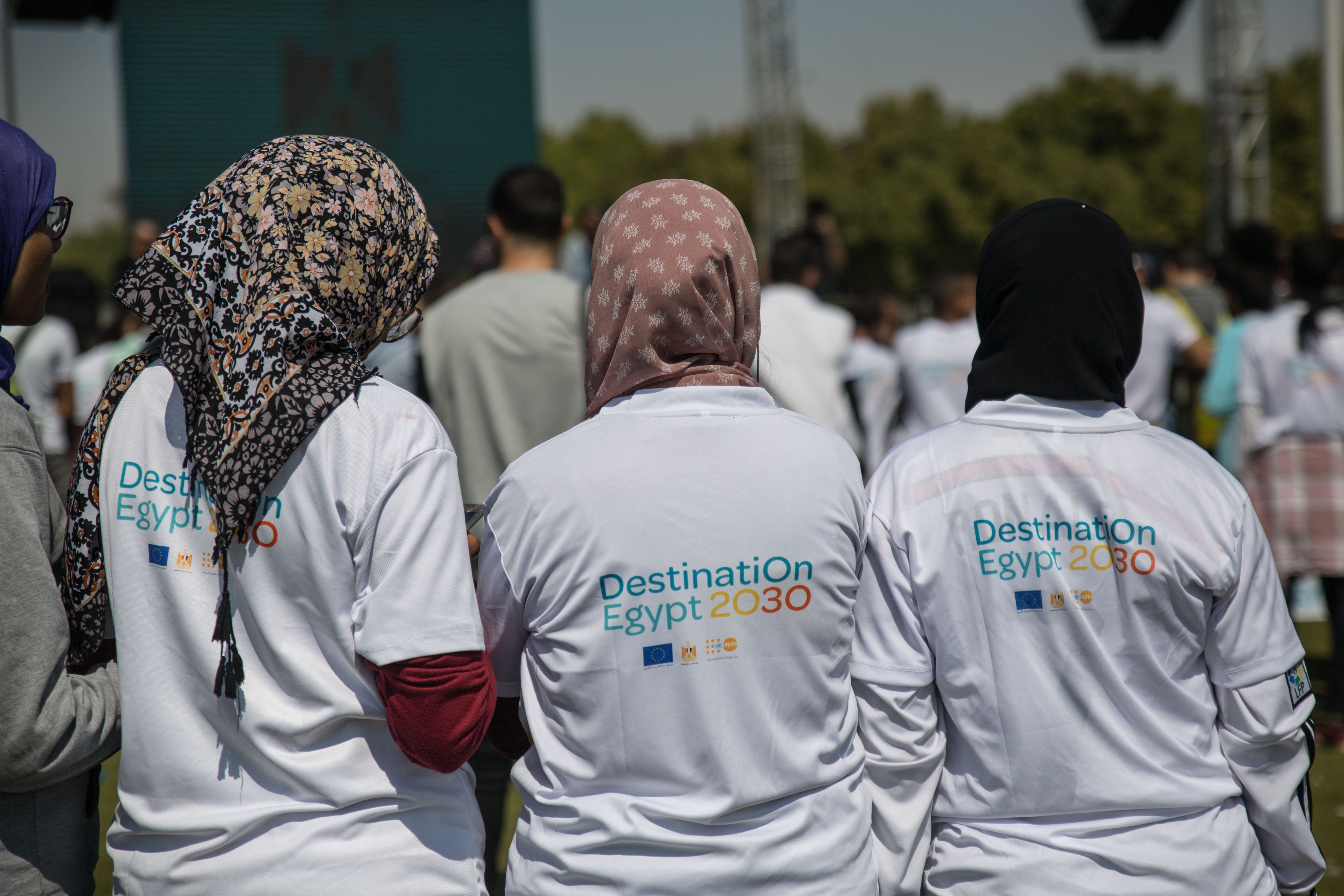 ct utilizes sports as a tool in the pursuit of developmental gains, including to generate a commitment to end unmet need for family planning, end preventable maternal deaths, and end violence and all harmful practices against women and girls. Sports is used as an entry point for youth engagement. 
Since the onset of the project, UNFPA, the EU in partnership with the Ministry of Youth and Sports, have organized several sports events around Egypt, aimed at raising young people's awareness around family planning and the value of smaller family size.
In 2019, the EU, UNFPA and the Ministry of Youth and Sports toured six governorates around the country with Destination Egypt 2030, a sports for development initiative involving three-day activities centered around a 2 km run.
With the support of an EU-grant of €27 Million, the EU Support to Egypt's National Population Strategy project aims at increasing the use of voluntary, rights-based family planning through improved supply of family planning services and commodities, increased demand for family planning, and enhanced governance for implementation of the National Population Strategy. It will ultimately benefit Egyptians of reproductive age who will have more choices regarding the size of their families, as well as the timing and spacing of children. 
Under the project, Destination Egypt 2030 made stops in Fayoum, Ismailia, Beni Suef, Luxor, Qena and Minya, engaging thousands of young people.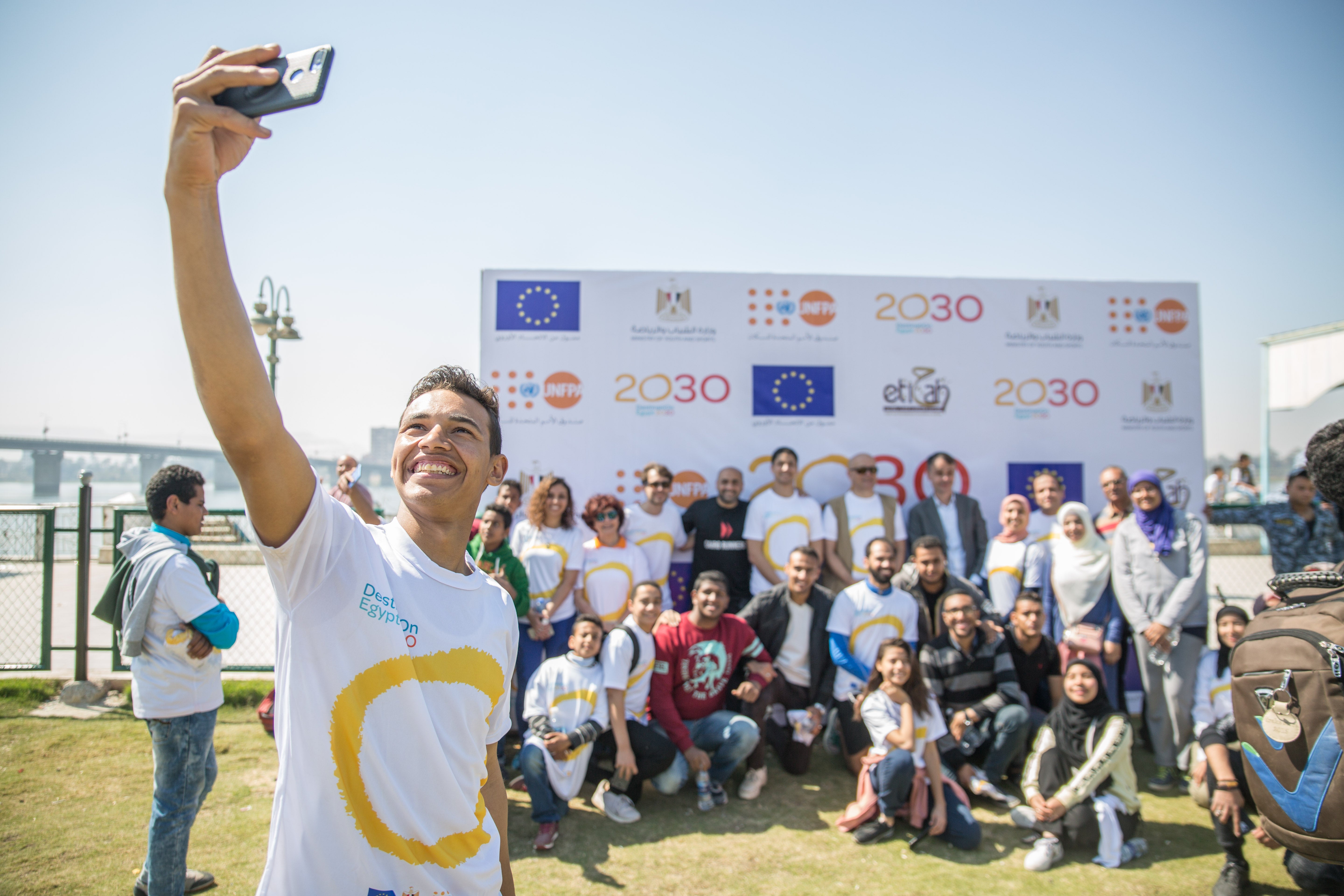 The activities centered on a 2 KM run, followed by a musical performance whose lyrics included messages about women empowerment, FGM among other issues. Participants also took part in a capacity building workshop and an interactive theater performance tackling different issues. 
Later that year, Y-PEER, UNFPA's youth leadership network, organized 20 sports festivals in 20 governorates across Egypt aimed at building the capacity of young people using interactive methods, with the support of the European Union.
The festivals brought nearly 500 young people together and included a three-day festival using sports techniques, aimed at increasing the knowledge of young people on family planning and the benefits of small-size families, and providing them with the skills and sports techniques required to organize sports days to benefit other members of their respective communities.
The festivals were held in Population Clubs and Youth Centers in different governorates including Aswan, Giza, Fayoum, North Sinai, Qena, Kafr al-Sheikh and Menufiya.
Following the festivals, the participants successfully organized 57 sports days in Population Clubs and Youth Centers in 15 of their respective governorates reaching nearly 3000 young people with messages on family planning and the benefits of small-sized family.