A new initiative launched by the National Council for Women and UNFPA identified 16 forms of violence that women with disabilities are subjected to and the corresponding articles that addresses them in the Egyptian law.
The initiative, dubbed "Your Law Protects You," was launched and its outcomes were celebrated this week in a ceremony attended by Dr. Maya Morsy, president of the National Council for Women, and Heba Hagras, member of the Council and Head of NCW Women with Disabilities Committee.
The messages include "No to abuse, not to marginalization; my law protects me" and "I'm not forgotten; I'm protected by law" and were developed into posters to raise awareness around the rights of women with disabilities.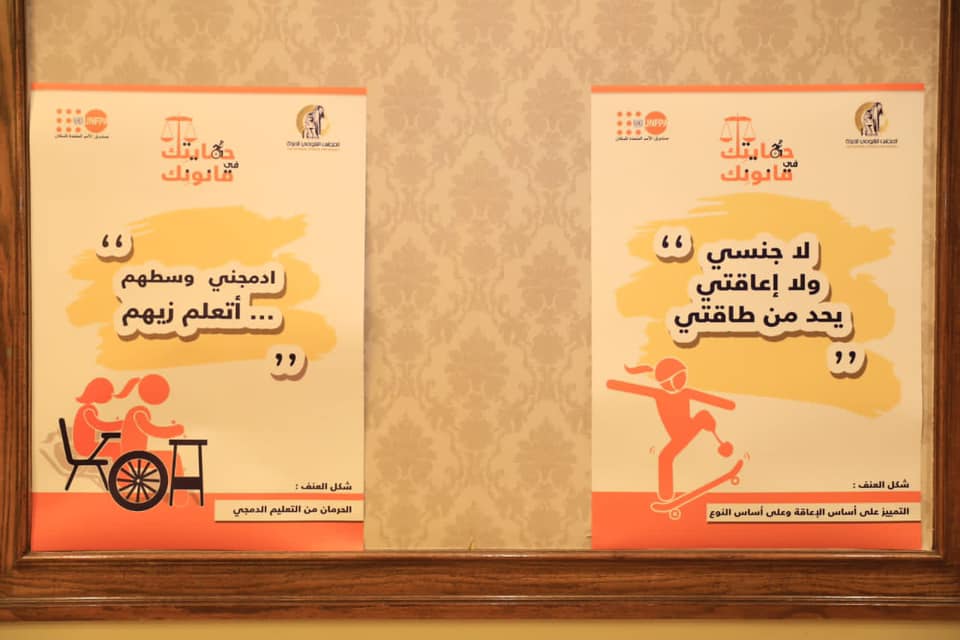 The initiative aims at protecting women with disabilities from all forms of gender-based violence.
The sixteen messages were formed as part of the 16 Days of Activism against Gender-Based Violence campaign, which took place from the 25th of November to the 10th of December.
Dr. Morsy, President of the NCW, praised the role of the NCW Women with Disabilities Committee in simplifying the articles of the law and preparing them to be read by the public.