UNFPA Representative in Egypt Frederika Meijer called for putting girls "center stage" when talking about climate action, during a panel discussion titled "Youth and Climate Change Solutions," on November 8, on the sidelines of COP27 at the UN Egypt Pavilion.
UNFPA in Egypt participated in the panel along with the Ministry of Youth and Sports, UNICEF and UNDP.
Panelists included Minister of Youth and Sports Dr. Ashraf Sobhy, UNICEF Representative in Egypt Jeremy Hopkins, UNDP Representative Alessandro Fracassetti, COP27 President of Youth Envoy, Omnia El Omrani, moderated by Generation Unlimited Ambassador Ahmed Dash.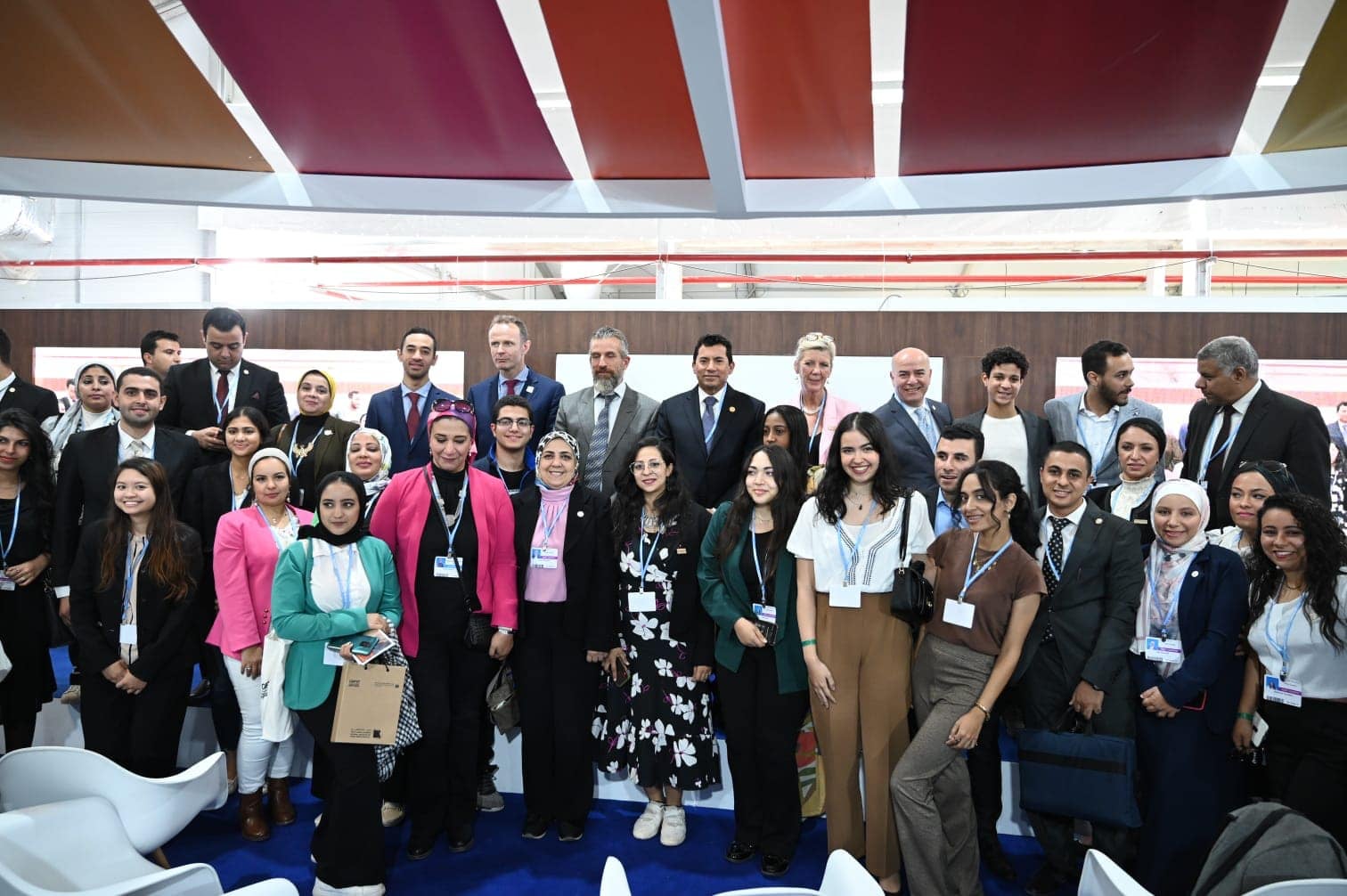 Meijer explained that women and girls are affected differently by climate crises, highlighting the need for tailor-made solutions and for empowering girls.
"We have to start at a young age and make sure they finish their education," she said, adding that this will make for empowered women who deserve a seat at the policy table.
Meijer explained that UNFPA is currently working with girls through the Noura Framework, under the auspices of First Lady Intissar al-Sisi, which prioritizes building girls' health, social and economic assets to achieve a better future for themselves.
"Besides helping girls with their skills and assets, it is important to strengthen the ecosystem around them so that once they are empowered; they are protected by their surroundings," Meijer said.
To that regard, UNFPA works with government partners, lawmakers, civil society, and private sector to create an environment supporting and promoting girls' empowerment.
Meijer and other panelists took questions from audience members surrounding the importance of engaging young people in climate change solutions,
Following the discussion, Dr. Ashraf Sobhy committed to establishing a youth committee to engage with the Nationally Determined Contributions (NDCs), together with UNFPA, UNICEF and UNDP.