Ensuring rights and choices for all
4 March 2018
Press release: UNFPA Representative and the Ambassador of Switzerland Visit to Assiut
Cairo, 4 March 2018 –Today, the Representative of the United Nations Population Fund (UNFPA) in Egypt, Dr. Aleksandar Bodiroza and H.E Mr. Paul Garnier, Ambassador of Switzerland in Egypt and Counsellor Marwa Lasheen Head of Egyptian Economy Unit in the Ministry of Foreign Affairs visited Assiut University. During the visit,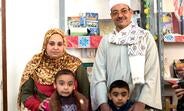 11 July 2017
World Population Day Statement by Acting UNFPA Executive Director
MESSAGE FOR WORLD POPULATION DAY 2017 Family planning: empowering people, developing nations Dr. Natalia Kanem Acting Executive Director UNFPA, the United Nations Population Fund 11 July 2017 ***   Every day, vulnerable women, especially those who are poor and are refugees, face social, economic and geographic obstacles to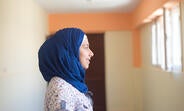 8 March 2017
Universal access to sexual and reproductive health—the key to gender equality
Gender equality is a human right. Women are entitled to live in dignity and in freedom from want and fear, without discrimination. Gender equality is also vital to sustainable development, peace and security. It's not just a women's issue. It's an issue for all of humanity. Sadly, despite some progress, the world still has a

The returns of the 2017 population, housing and establishment census indicated that the...

This manual focus on the Gender Based Violence as a topic to enhance gender equality...
No vacancies currently available